Titanium Only – the e-zine about titanium metal and titanium applications
"The biggest change has been the titanium head driver. They're lighter, stronger, and go farther with the same swing"
Chris Plummer, Golf Etc.–Fort Smith, a member of World's Top 100 Golf Fitters list.


Summary:
1. What kind of year has it been?
2. New titanium applications
3. Titanium joke of the day


1. What kind of year has it been?
I don't know how it is been for you, but it was a long and busy summer for me. And I'm not talking about holidays. Fortunately, it seems that I'm starting to see the end of it, so it is about time to think about titanium again.
And it is not easy to think about titanium these days. I have started to study the properties of this metal because of the aura of miraculous that surrounded it since its discovery and reaching the present days.
And even if I may have tried to deconstruct many of the myths that still exists about titanium, even if some of the current applications – such as titanium exhaust pipes – may seem mundane compared to what this wondrous metal can really do, I have never forgotten why I liked titanium in the first place. Because of its promise of a future of something more, such as starships, space stations and deep submergence vehicles.
But it seems that today these ideal thoughts of expanding the current society into the future, of raising the actual level of science and technology to the high heights the moviemakers and writers so vividly describe in their works.
Today, it seems that the greatest concern of the majority of the population is related to making ends meet in the light of the seemingly unending economical, financial crisis.
We've previously discussed about the possibility of regarding titanium as an investment metal and my opinion was that the metal was not suitable for this particular usability. I've also said that the actual trend of gold and silver prices is not sustainable for the long term.
Six month later it seems that I have been wrong on that account. Not only did gold and silver continued their ascending trends, but the economic turmoil seems not be dwindling down, as we all wished to see, but rather escalating to previously unknown levels. And people not only keep on buying precious metals, but their constantly look for more and more opportunities of "safer" investments, such as the Swiss franc for example. Not only did the sub-prime crisis radically changed the meaning of safe, but it also undermined the credibility of classical financially institution to give relevant and trustworthy advice for investing opportunities.
Unfortunately, there doesn't seem to be an end for this state of things. Not anytime soon, anyway.
And what about titanium? Not being a precious metal, the price is established by the same forces that affect any other commodity. Unfortunately, the demand and offer rules are heavily altered by the unfavorably economic climate. The price no longer reflects the real needs of purchaser, but rather their pessimistic out-look on the future that all the market participants seem to share.
That's why Chinese titanium dioxide prices took a completely unexpected dip in August, while Tronox and Dupont reported increased financial results due to the increases in sale price. On the metal site of titanium market, the largest producers no longer base their financial results on the actual production capacity or the capability of increasing market share by acquiring new-clients, but rather on their expertise of finding and sustaining financial means in competitive conditions (meaning cheap) to keep the plants operational.
It's not a great situation, at least not for something that used to be called "the metal of the gods". And for the right reasons, too. As in all other things, it seems that all creativity and ingenuity of the human kind, the exact same things that led to the discovery and dissemination of titanium, also led to this seemingly impassable economical dead-end, that leaves no more room for dreams, but only rational, pragmatically and economically efficient maneuvers.
But among other things, titanium, as human kind also is, has a strong reputation for resilience. I myself trust in it, and I figure, that if it had a mind and a conscience, titanium would also trust in us.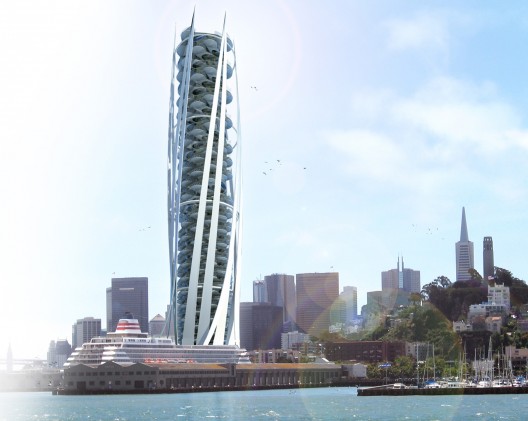 There is always hope. As overused and old as this phrase may be, it doesn't make it any less true. Confirming this, the Team CLS, headed by award winning UK Architect Darren Chan, with other members including Emily Lau (Architecture Graduate) and Jonas Sin (Netherlands Architect) designed the "Helios Rehab Sanctuary", an masterpiece of human architecture, including, among other avant-garde sustainable technologies, the use of TX-Active, an high-end titanium dioxide based photo catalyst, that it's probably going to be the future century solution for eliminating pollution.
I hope that this is enough for you to forget your more immediate problems and allow you to take a breather to try and reach for something more that two percent less of your yearly mortgage interest.


2. New titanium applications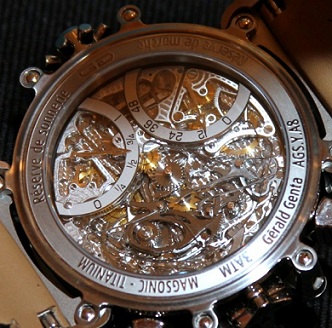 $950,000 Bulgari Grande Sonnerie Tourbillon Watch
This piece of rare game goes for an awful lot of coin. It has an interesting history, as well, starting out as the Gerald Genta Arena Metasonic Sonnerie watch. When Bulgari engulfed the Gerald Genta brand (head nod to Genta who just passed away), they kept this piece and made a few style changes to the dial and case (very minor), and the movement remained the same with the price still hovering around $1,000,000. Bulgari also changed the name of the watch from Metasonic to Magsonic and dropped the Arena part of the name.
Does Magsonic mean anything more than Metasonic? Magsonic is a new alloy that Gerald Genta created for optimal sound passage. Most of the case is actually titanium, though it is also offered in 18k rose gold. The Magsonic part of the watch is the black-looking part sandwiched between the bezel and caseback. The titanium (versus gold case) is probably a better idea if you are interested in the main feature set of this timepiece - the complex sonnerie complications - because gold will absorb more sound. It also has a tourbillion (seen from the dial), power reserve indicators (there are two as one is for the time and another is for chiming functions), and well, yes, the time.
Paul Budnitz's bikes
Paul Budnitz's bikes might cost $5,500 apiece, but they look frikkin' awesome. Appearing like a cross between a beach-cruiser, a hard-tail mountain bike and a hipsters' single-speed, the bikes come with a component spec sheet that reads like a laundry list of all your fantasy bike parts. There are two models, the Nº1 and Nº2, which differ mostly in purpose. Thus the Nº1 has thin, slick tires on 700c Velocity rims, a more upright position and harder gear ratios, while the Nº2 sports a 29er up front and a 26-inch at the rear, lower gearing, a more laid-back position and sweep-back handlebars. Both bikes have Budnitz's titanium frame, fork and all-in-one handlebars, Chris King No-Threadset, a choice of Fizik or Brooks saddles, a Phil Wood bottom bracket, Paul hubs and brake levers, Avid BB7 disk brakes and MKS pedals. I told you it was a wish-list, right?
It goes on. Instead of a dirty, noisy chain you get a Gates carbon drive belt drive and Shimano Alfine internal hub (or the already-mentioned Paul hub if you go for single speed or even a chain). You can also spec alloy fenders, a brass bell and Pitlock locking skewers and bolts.

3. Titanium joke of the day
Attending a world-wide technology fair, a reputed aircraft manufacturer proudly presents its latest prototype, a state of the art titanium frame airship, bound to smash the competitors due to previously unseen performance in the sky. The prototype was accompanied by a metallic plaque with the following text engraved: "Built according with the international regulations regarding passenger transportation". In the second day of the exposition, an unknown person knowingly added the following: "…so was Titanic".
New!

Comments Have your say about what you just read! Leave me a comment in the box below.