Titanium dioxide – you encounter it every day…and you may not be even aware of this
Titanium dioxide is a titanium compound that has two main notable characteristics.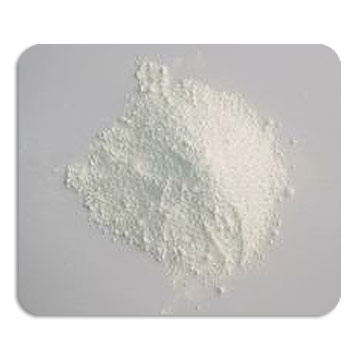 First, titanium oxide is the most common natural state in which titanium is found. In its basic form it's a mix of titanium and oxygen – TIO2. The prefix "di" comes from the existence of two atoms of oxygen, so the term is more specific than the more general titanium oxide , as titanium can mix with oxygen in other ways. But, in general use, those two terms are usually used (incorrectly) as synonyms.

The two most common minerals that are extracted and processed in order to obtain titanium are rutile – which contains titanium as titanium dioxide TIO2, and ilmenite – which is made of crystalline iron titanium oxide – FeTIO3, as you can infer from the formula it has one iron atom, one titanium, and three atoms of oxygen. Processing of dioxide from those two minerals involves an intermediary stage of titanium tetrachloride , which is also an interesting titanium compound.

The other noteworthy aspect of titanium dioxide, the one that makes it accountable for the largest use of titanium, is that it has the highest refractive index of any material known to man, even greater than diamond. The refractive index expresses the ability to bend and scatter light. As scientists discovered this characteristic they began to research possibilities of using titanium dioxide as a pigment. And they succeeded back in 1916. Today, titanium pigment is by far the most important material used by the paints industry for its whiteness and opacity. The pigment is made by grounding pure dioxide to a fine white powder which is give a sharp whiteness to materials is added in. It is also worth noting that "fine" powder has become a complicated matter these days, with the introduction of nano-technology, and there are some debates regarding the use of titanium dioxide in sunscreens.

The widespread of titanium oxide as a pigment has gained to the material the nickname "titanium white". In fact titanium oxide is so white, that sometimes is combined to other pigments to lessen this effect. A good refractive index, means also that paint containing this compound has a very high hiding strength – which is critical ehen using less material when painting. Further more, titanium oxide has the highest resistance to discoloration under UV light among its competitors – zinc, lead and others – making it a perfect choice for the plastics industry, as plastics products are most affected by degradation due to prolonged sun exposure.

The ability to absorb UV light, which is an increasingly problematic issue due the global warming and the fact that titanium is virtually allergy free , has naturally put titanium oxide in good use in sunscreen products and as a replacement in other cosmetics that need white pigments. When is the last time you saw a non-white cream ? For more information on use of titanium oxide in the cosmetics industry check my friend Sandy site about mineral makeup.

Several brands of candy, such as Skittles and M&M, have titanium oxide in the coating, though its less visible hidden under E171 designation.


Return from Titanium dioxide to Titanium Home Page


New!

Comments

Have your say about what you just read! Leave me a comment in the box below.