Tissot titanium watch, the uncontested prince of titanium watches
Before beginning the production of their first tissot titanium watch, Charles-Felicien Tissot and his son Charles-Emile founded the company and established the Tissot factory in the city of Le Locle.


They introduced the first mass-produced pocket watch in 1853. As a mark of its vintage heritage, all Tissot watches carry the nomenclature as 'Tissot 1853′ as an integral part of their brand. If one has to write about the history of innovation, in the early days, Tissot would not exactly feature in the list, so Tissot titanium watch is not the first titanium watch introduced on the market.
The only innovation that is credibly listed for the company is its introduction of the first anti-magnetic watch in the world in 1929-30. Having little to show by way technological innovation, Tissot brought significant innovations to watch styling, more particularly to the styling of the dial. Tissot introduced a stone dial (called the Rock watch) followed by dials of various semi precious stones and mother of pearl. Tissot was the first to introduce a full plastic watch before Swatch arrived. The most bizarre material to have been used by a watchmaker is wood (the Wood watch).
Nevertheless, Tissot has somehow achieved to become the best selling luxury brand watch in the world. This accomplishment makes Tissot titanium clocks something that cannot be overlooked. There are many items in Tissot titanium series and one could hardly choose one that would stand aside so I will try and review some of the models in the following weeks.
The first choice would be one from the PRC class of Tissot watches, which includes two designs, PRC 50, and PRC 100, the latter being available in a chronograph variant.
The PRC is available in both classical and sport version and it's a good all day watch. PRC stands for precision, robustness and classic and the acronym represents the design features of the watch. It is a good choice for a Tissot first buy, especially with the inherent benefits of the noble metal in any titanium watch.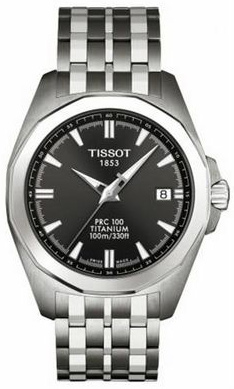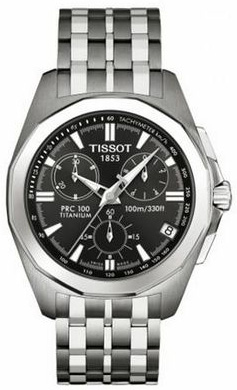 For a more refined and hi-tech purchase the mother of all Tissot titanium watches is definitely the Tissot T-Touch Titanium. T-Touch technology was the concept that established Tissot uniqueness in the world of orologery, and combined with the power of titanium the result couldn't be less than mega – impressive. T-Touch represent the tactile technology that replaces all the buttons needed for the different functions of a watch – we all want our wrist watches to do just a little more than showing time – with a single touch sensitive sapphire crystal.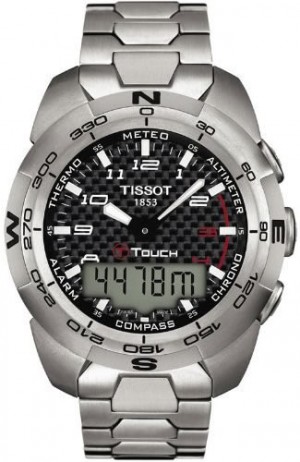 If you are looking to purchase such a complicated and astonishing, yet rewarding device, your best online option would be Kenmar Tissot Watches.
They have an incredible range of products and some even more incredible deals on most of their products.
Return from Tissot titanium watch to Titanium watches
Return to Titanium Home Page