Titanium tubings - a popular choice for industrial plumbing
As you may have already guessed, titanium tubings is about pipes. Don't rush to your sink; it's highly unlikely for you to find this kind of tubes under there. Yet, there is many a domain where titanium pipes make the difference between being alive and kicking and waiting for the inevitable sh... disaster to happen.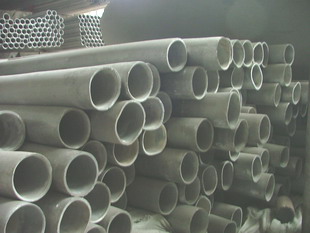 Titanium tubings for first introduced as an alternative to copper pipes in the late 1950s for use in heat exchanger applications. Initially these tubes were of the extruded type and followed standards of the copper industry which was the main competitor at that time. Early service was in wet chlorine gas coolers, nitric acid coolers and general service exchangers operating in salt, brackish and polluted waters.
There were also tubes being tested in power plant surface condensers. Even though they provided excellent service, these heavy walled pipes were not competitively priced with the similar, popular copper alloy tubes or the stainless steel tubing being developed at about the same time.

Efforts were made to obtain lighter tubes in order to adjust the price to the market supportability and still retain the unique advantages that titanium properties provide. The success was so great, that in the past twenty years, use of titanium tubes has expanded greatly in a wide array of industrial applications from chemical process to heat exchangers, desalination plants, power plant condensers and refinery applications. New and developing markets are in geothermal power plants and marine applications such as electronics coolers and refrigeration. The most widely used titanium is commercially pure titanium with no alloying elements intentionally added. However, titanium alloys have also been developed to obtain excellent corrosion resistance under severe conditions.

However wide the scope of titanium pipes applications, it hasn't reached homeowners yet. And it's not going to reach them anytime soon, because, sincerely, it would be a waste of material and money. We try to keep our house as clean and contaminant free as possible. Our tap water is many times filtered until reaches our glasses. Our waste water – well, it's not as corrosive as your friends try to suggest when they spend too much time in the bathroom.

An interesting application of the titanium tubings of a more domestic aspect is the titanium bicycle frame, made for those bikes that really need reinforcement. Of course, if you really want to get a hold of titanium yourself, and fast, forget the pipes, get of a solid piece of titanium jewelry. And if you really are a pipe maniac, you may even find an artisan to cast something in form of a water faucet.


Return from Titanium tubings to Titanium industries
Return to Titanium Home Page